Choosing the right painter can make all the difference in the world when it comes to ensuring a successful painting project for your home. Whether you need interior or exterior painting, commercial or residential, it is important to hire a professional painter who has the experience, credentials, and skills to get the job done right.
In this article, we will provide an overview of the top ten tips for choosing a painter in Werribee. By following these tips, homeowners can ensure that they find a painter who offers high-quality services at a reasonable price.
1. Research and Identify Your Painting Needs
Before you start looking for a house painting company in Werribee, it is important to first identify your painting needs. This means determining the scope of the project, the type of painting required (e.g., interior or exterior), and your overall goals. By having a clear understanding of your needs, you will be able to narrow down your search to painters who specialize in the specific type of paint you require. Additionally, researching the painters in Werribee will help you determine who might be the best fit for your project.
2. Check the Credentials of the Painter
When looking for house painters in Werribee, it's important to check their qualifications to make sure they're experienced and properly trained to work on your home. Checking a painter's credentials means making sure they are licensed, insured, and have the right qualifications and certifications to do the job. A licensed painter has gone through a lot of training, has the skills and knowledge needed, and is allowed to work in Werribee. A painter who is insured will also have liability insurance and workers' compensation insurance to cover any damages or injuries that might happen during the job.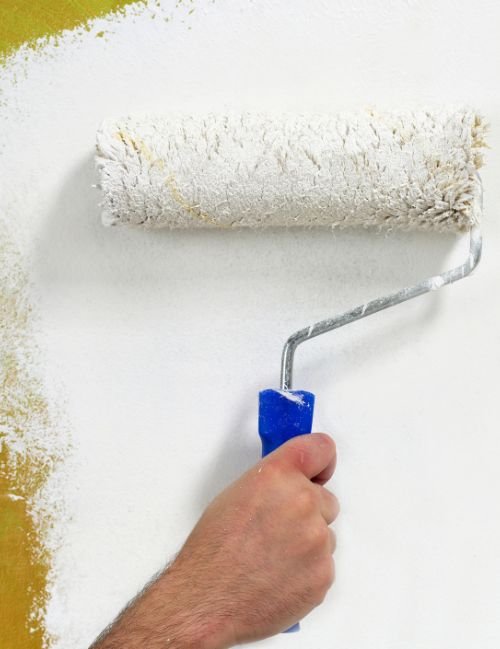 3. Look for Experience
Choosing a painter in Werribee with experience is vital for ensuring a high-quality and satisfactory painting project. It is important to look for a painter who has several years of experience in the industry, as this indicates that they have honed their skills and knowledge over time. An experienced painter will have encountered a wide range of painting challenges, which means they will be well-equipped to handle any unexpected issues that may arise during your project. 
Additionally, experienced painters will have a portfolio of completed projects that demonstrate their skills and expertise, which can give you a clear idea of the quality of their work. With their wealth of experience, they will be able to offer you valuable advice on the best colors and finishes for your home, as well as make suggestions on how to make the painting process smoother and more efficient.
4. Ask for References
When considering a house painter in Werribee, it is important to ask for references from previous clients. This will provide you with an idea of the painter's reputation and the quality of their work. By speaking with past clients, you can get a sense of how the painter works, their level of professionalism, and their ability to meet deadlines and finish the job for the quoted price.
5. Get Multiple Quotes
When you are looking for a painter in Werribee, it is crucial to obtain multiple quotes from different painters to ensure that you are getting the best value for your money. Getting multiple quotes allows you to compare the prices and services offered by each painter, giving you a clear idea of the standard rates in the industry. It is important to note that the cheapest quote may not always be the best option, as the quality of the work and materials used may be compromised. When getting quotes, make sure that they are detailed and provide a breakdown of the services included. This will help you to compare apples to apples and avoid any surprises or hidden costs down the line.
6. Check the Quality of Paints Used
When you are hiring a painter in Werribee, it is essential to ensure that they use high-quality products that are appropriate for the job at hand. The quality of the products used by a painter can have a significant impact on the longevity and overall appearance of the painting project  High-quality products will typically be more durable, resist fading, and offer better coverage than cheaper, lower-quality products. When discussing your project with a painter, make sure that they are willing to discuss the products they use and their benefits. This will help you to determine whether they use top-quality paints that are suitable for your specific painting needs.
7. Consider Communication Skills
Effective communication between the painter and the homeowner is crucial for ensuring a successful painting project. Look for a painter who is easy to communicate with, who listens to your needs and concerns, and who is responsive to questions and concerns. This will help ensure that the job is completed to your satisfaction and that there are no misunderstandings or surprises.
8. Check for Guarantees or Warranties
Choosing a painter who offers guarantees or warranties on their work can provide peace of mind and ensure that any issues are addressed promptly. Make sure to ask the painter about any guarantees or warranties they offer, and read the fine print to understand the terms and conditions. A reputable painter will stand behind their work and offer a guarantee or warranty that covers any issues that may arise.
9. Check Reviews and Ratings
Before hiring a house painter in Werribee, it is important to check the reviews and ratings from previous clients. This will give you an idea of the painter's reputation and the quality of their work. Look for painters with positive reviews and ratings, and read through any negative reviews to understand what the issues were and how the painter addressed them.
10. Choose a Painter Who Offers Excellent Customer Service
A painter who provides excellent customer service will not only ensure that you receive high-quality work, but they will also make the entire process stress-free and enjoyable. Look for a painter who is friendly and professional, and who is willing to go above and beyond to meet your needs. This may include providing a detailed contract or agreement, being punctual and respectful of your time, and taking care to protect your property during the project. Additionally, ensure that the painter is willing to communicate with you throughout the project and that they are responsive to any questions or concerns you may have. A painter who values open communication will keep you informed throughout the project, ensuring that you are happy with the progress and results.
Are You Looking For a Painter In Warribee?
Finding the right painter in Werribee is essential for ensuring a successful house painting project for your home or business. By following the tips outlined in this blog post, you can find a painter in Werribee who is experienced, professional, and who offers high-quality services at a reasonable price. If you want to make the process of finding a painter in Werribee even easier, consider turning to Prestige House Painting.
Our team of professional painters has years of experience in the industry and is dedicated to providing high-quality services at a reasonable price. We offer a wide range of painting services, including interior and exterior painting, residential and commercial painting, and more. Our team is committed to ensuring that every project is completed to the satisfaction of our clients, and we take great pride in the quality of our work. If you want to learn more about our services or to request a quote, visit our website at painterswerribee.com.au. Don't settle for less when it comes to your painting needs – choose Prestige House Painting for quality services you can trust.