Painting your home is one of the most effective ways to improve its appearance and increase its value. A fresh coat of paint can give your home a new look, protect it from the elements, and help maintain its structural integrity. However, painting your home is not a simple task, and it requires careful planning and preparation to ensure that the job is done correctly.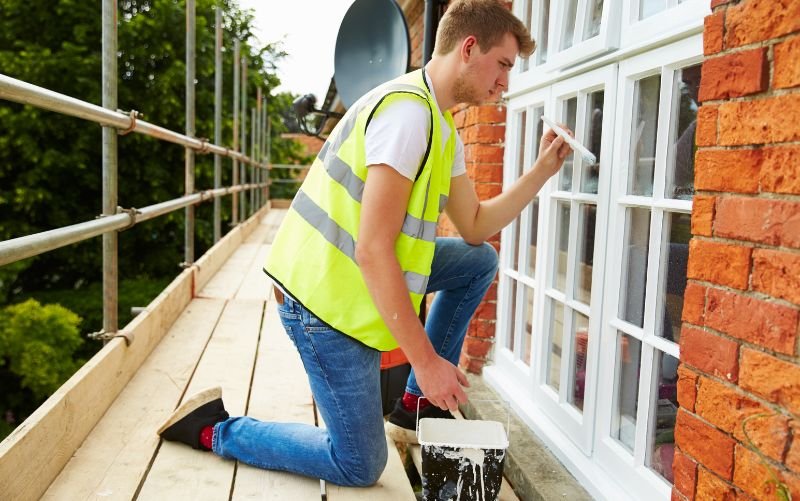 Learning how to paint your home is a valuable skill to members of Point Cook that can save money and give you the satisfaction of completing a DIY project. Whether you want to paint a single room or your entire home, painting can transform the look and feel of your living space. However, painting is not as simple as picking up a brush and applying paint to a wall. It requires careful planning, preparation, and execution to ensure that the job is done correctly. In this article, we will explore the benefits of learning how to paint your home and provide tips on how to do it successfully.
Painting your Point Cook home can be a daunting task, but with the right tips and techniques, you can make the process efficient and enjoyable.
Here's  some house painting tips to efficiently paint your Point Cook home yourself.
Preparation is Key:
Proper preparation is crucial to achieving a high-quality painting project. Before starting to paint, clean and prepare the surface to ensure that the paint will adhere properly. Cover floors and furniture with drop cloths to protect them from drips and splatters.
Use High-Quality Paint and Materials:
Using high-quality paint and materials will save you time and money in the long run. High-quality paint is more durable, covers better, and requires fewer coats than lower-quality paints.
Invest in Quality Brushes and Rollers: Investing in quality brushes and rollers will ensure that your paint job is smooth and even. Quality brushes and rollers also make the painting process more comfortable and faster.
Paint in the Right Conditions:
The right conditions can make all the difference when painting. Avoid painting on humid or rainy days, as the paint will take longer to dry. Opt for painting in dry and warm conditions for the best results.
Use a Paint Grid:
Using a paint grid can save you time and reduce mess compared to using a paint tray. A paint grid is a rectangular plastic or metal screen that fits inside a paint bucket and allows you to remove excess paint from your roller quickly.
Cut in Before Rolling:
 Cutting in before rolling allows you to paint the edges and corners before tackling the larger areas with a roller. This technique saves time and ensures a clean, finished look.
Paint from Top to Bottom:
Painting from top to bottom is the most efficient way to paint a room. Start with the ceiling, then move to the walls, and finish with the baseboards.
Efficiently painting your home requires proper preparation, high-quality paint and materials, quality brushes and rollers, painting in the right conditions, using a paint grid, cutting in before rolling, and painting from top to bottom