PROFESSIONAL WALLS AND CEILINGS PAINTING IN WERRIBEE
Professional ceiling and wall painting in Werribee
How you paint your walls and ceilings matters a lot. If it is not done well, then you will not be happy with the finish. That is why it is important to hire a professional painter in Werribee to do the job for you and save money in the long term , as the project will be done correctly from the start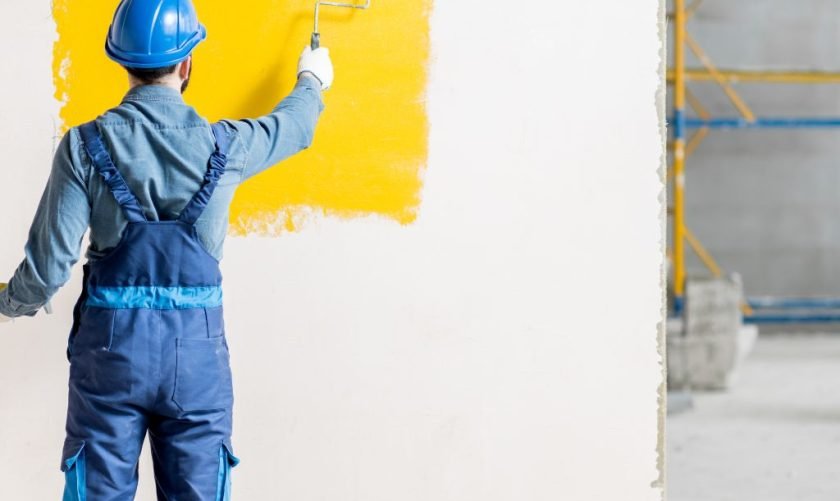 Should walls and ceilings be painted the same color?
YES, it is always recommended that you paint the room the same colour.
One of the main benefits of painting walls and ceilings the same color is that it makes the room look bigger by getting rid of obvious corners, it also gives the illusion that the walls are taller.
Painting the walls and ceiling the same color also make the room feel cozy, especially if you use dark paint. It is  a great way to create a cohesive vibe in the room, if done well it will create a seamless look making the ceiling the fifth corner.
But how the paint is applied makes a big difference. If you want to get all these benefits, you should have it done by a professional.
What is the difference between ceiling paint and wall paint?
The difference between ceiling paint and wall paint lies in paint viscosity. Ceiling paint has a higher viscosity than wall paint. High viscosity in ceiling paint helps to prevent drip and also helps to cover stains. You can paint your ceiling with the same paint that you used for your walls but it has to be of a higher viscosity to prevent dripping when painting. Most ceiling paints are water based and are designed to have a smooth and even finish, they are also easy to apply compared to wall paints.
What is the correct order to paint a room, first ceiling or wall?
When it comes to painting a room, the ceiling should always be painted first. This will allow you to effectively cover two coats without having to worry about excess paint being spayed to the walls by the roller. The general rule of thumb when it comes to painting is to start from top to bottom. Always start from the ceiling and then move on to the walls. Following this order will make the painting easier as well as help you avoid making mistakes along the way.
How to paint edges between wall and ceiling?
Do you want to repaint the ceiling without affecting the wall paint? If yes, then below is a simple step-by-step procedure to follow.
Step 1 :Apply the blue painter's tape to the corner where the wall meets the ceiling. This tape will help to protect the wall from accident smears and drips. Make sure the tape has adhered properly.
Step 2: Dip your brush on the paint approximately halfway then start painting the edge. If you are right-handed, start from the left, and if you are left-handed start from the right. This is will help you paint the edges at a comfortable angle and also prevent you from making mistakes. Apply the paint evenly.
Step 3 :Create a smooth finish by going over the paint evenly. Allow the paint to dry before removing the tape from the wall.
Why choose us for ceiling and wall painting?
If you are looking for a professional painter in Werribee,  to paint your walls and ceilings, then we are the perfect choice for you. We have a team of experienced , trained and skilled painters who know how to get the job done. We care about our customers more than anything else and that is why we have invested  in our business and in our staff to ensure that we give our customers the best painting services. Our experienced team will deliver quality services that will last for many years.
We offer a variety of services to meet your needs, including:
And more!
If you're not sure what type of service you need, our team can help you figure it out. We'll sit down with you and discuss your goals for the project, and we'll recommend a solution that meets your needs.
We offer our painting services to a wide area, including but not limited to:
If you don't see your area listed here, don't worry! Just call us, and we'll let you know if we service your area.
'Painting  Beautiful Homes for People to Come Home To Every Day.'
We have a professional and friendly team of highly skilled and hardworking individuals. We are always available to answer any questions you may have.