Exterior Painting in Werribee from The Leading Exterior House painters
Do you need  to paint the  exterior of your house and you are looking for a professional painting company to do the job for you? If yes then we are the right company for you. Prestige House Painting is a leading exterior house painting  company that has been in this business for over 20 years and has consistently provided exterior painting services to all its customers in Werribee. When you choose us, then you are guaranteed that your exterior painting job will be done to perfection.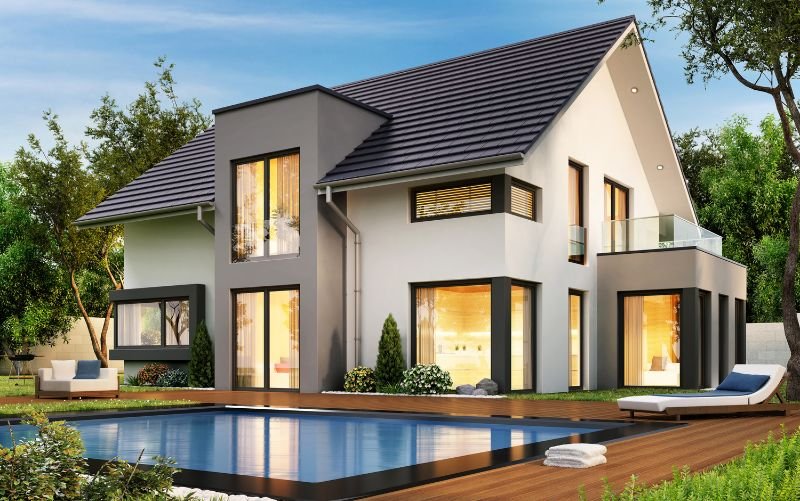 What our exterior house painters in Werribee can do
We can help you choose the right colors for your home's exterior :Most people find it difficult to choose the right color for their home's exterior. When you hire our exterior house painting services, our team will walk with you through every step of the journey and that includes helping you choose the right paint color for your home's exterior. So, if you are struggling to choose the right color for your house exterior, don't worry because we are here for you.
Do a thorough preparation :Painting preparation plays a critical role in determining the final outcome. Our team will conduct a thorough preparation before starting the painting job. This included power washing the outside of your home, taping edges, and much more to ensure that the paint adheres to the surface properly and keeps it's finish for a long time. 
Damage repair :Our professional  and experienced team can also assess damages in your home's exterior and fix the problem to ensure that the painting is done to perfection. Not only do we provide exterior home painting service in Werribee but we also repair damages such as drywall repair, mold  and rotten wood replacement, and more.
What does our exterior painting in Werribee involve?
Below is a step-by-step process of what our exterior painting in Werribee involves.
Washing the exterior: Washing the exterior helps to get rid of mould,  grime, dirt, and debris that will prevent the paint from adhering properly to the exterior walls.
Scraping off lose paints: Once we are done cleaning, our team will get rid of all loose, flaking paint on the exterior wall using a scraper.
Sanding rough spots: Sanding is a crucial process that helps to smoothen any rough spots to create a nice smooth finish. Sanding also helps to add adhesion thus allowing the paint to stick to the wall better.
Filling and repair: After washing, scraping, and sanding, the next step is inspecting the exterior wall to check for holes, cracks, and crevices. All holes or cracks detected will be repaired or filled with a suitable and long lasting compound.
Applying a primer: Our team will then apply a primer that will provide an even base for the topcoat to adhere. We will use the most suitable primer for your exterior walls.
Painting: The final step is painting your home exterior walls. The type of paint that our team will apply will depend on your environmental conditions and also your preference. The paint will be of high quality and weatherproof.
How much does it cost to paint the exterior of a house in Australia?
The cost of painting a house exterior in Australia varies depending on many factors including the square footage size of the surface that needs to be painted, the number of coats to be applied, the location of your house, the overall condition of the wall, and much more. But the average cost of painting the exterior of a house in Australia ranges between $4,000 and $20,000.
What is the best time to paint the house exterior in Australia?
The best time to paint your house exterior in Australia is in early summer or early autumn  when the temperatures are moderate. These two periods are usually dry with minimal rain and also minimal fluctuation in temperature.
We offer a variety of services to meet your needs, including:
And more!
If you're not sure what type of service you need, our team can help you figure it out. We'll sit down with you and discuss your goals for the project, and we'll recommend a solution that meets your needs.
We offer our painting services to a wide area, including but not limited to:
If you don't see your area listed here, don't worry! Just call us, and we'll let you know if we service your area.
'Painting  Beautiful Homes for People to Come Home To Every Day.'
We have a professional and friendly team of highly skilled and hardworking individuals. We are always available to answer any questions you may have.